Hunan Ruiyuan Petrochemical Co., Ltd.Hunan Ruiyuan Petrochemical Co., Ltd was founded in September, 2008, with a registered capital of 60 million RMB. Located by Dongting Lake in the city of Yueyang, which is considered as the north gate of Hunan on the bank of Yangtze River, the company is close to the Chenglingji New Development Zone on the north,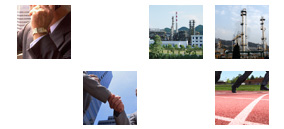 Beijing-Guangzhou Railway and Wuhan-Guangzhou Special Railway on the south, on the side of Suizhou-Yueyang and Beijing-Zhuhai Expressways, and No. 107 National Highway. Blessed with this transportation convenience, the company stands out to be a high & new technological enterprise 鈥減remised on science and technology, and led by the market.
Backed up by the advantageous resources and technology of China Petrochemical Baling Branch, the company produces a line of environmental solvents using C4 mixtures as the raw material with 2-butanol acetate as the major product. The line can be widely used in paint, ink, and pharmaceutical industries. With a 20K-tonne 2-butanol acetate producing capacity, the company coproduces phenol, butanone, synoil, and isopropyl acetate, etc using 2-butylbenzene.